Authority Magazine Interview: How busy leaders create equilibrium or balance between their work and family lives
Apr 09, 2023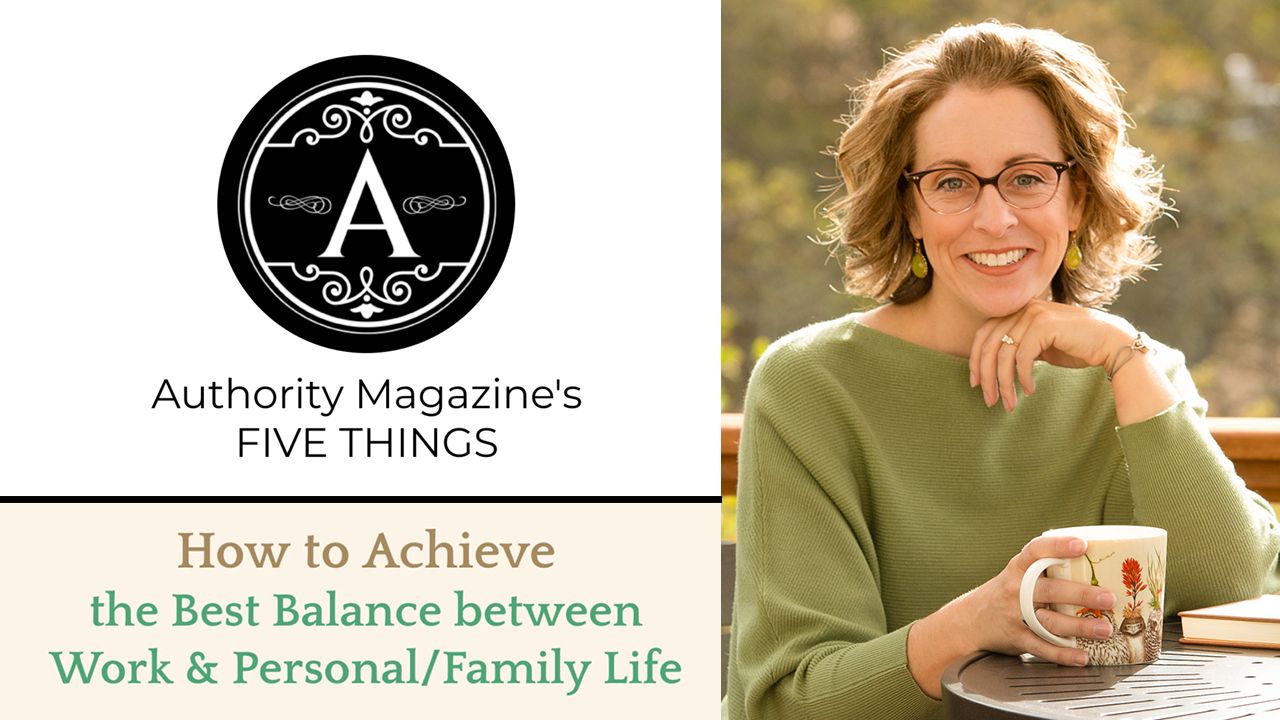 ---
I had the honor of being interviewed by Ben Ari for Authority Magazine on my perspective as a Life Balance Coach on how busy leaders create equilibrium or balance between their work and family lives.
It's juicy!
👉

Watch a short video here of me sharing 5 things you can do to achieve the best balance between work & personal/family life.
---
FREE, ON-DEMAND VIDEO TRAINING:
You Deserve to go from
Busy to Balanced™
How to Live Life on Your Own Terms & Timeline
(Ditch Life's Guilt & Anxiety —
Finally Find More Peace of Mind)
Create the life you REALLY want, even if you're worried about what others may think of you.
In this video, I spill the secrets of how you can go from busy to balanced, all while rewarding yourself with peace of mind, less anxiety, and more YOU time.
Registering also subscribes you to my email list. Unsubscribe at any time. You also agree to our Terms & Privacy Policy (links below).